Epson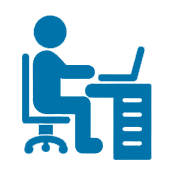 Centralized Workspace              Superfast Solution                      Smart Expert
Spill-free refilling, space-saving design:
The new tank design, which is compact and sleek, is integrated into the printer, allowing the printer to have a minimal footprint. Individual bottles with unique vital nozzles that fit only into their respective tanks ensure spill-free and error-free refilling.
Connectivity through Wi-Fi and Wi-Fi Direct:
Easy to Access and flexible shared printing and mobile printing opens up a world of wireless ease. Wi-Fi Direct has the extra benefit of allowing you to connect up to 8 devices to the printer without using a router.
Memory for 100-page faxes:
The L5190 Broadcast Fax and PC-fax capabilities let you send a fax digitally from your computer. It comes with a 100-page storage memory to ensure that your incoming faxes are received even if the printer is facing the sortage of paper or ink.
In the year 2000, Epson India Pvt. Ltd. was founded. Epson's goods cater to Indian households, businesses, commercial enterprises, and individuals with particular requirements. Epson India has an excellent reputation for quality and value because of its commitment to offering goods and services that exceed people's expectations. Epson Inkjet Printers, Point of Sale Printers, 3LCD Projectors, Scanners, Large Format Printers, Robots, and Dot-Matrix Printers are all sold and supported by the company, which is based in Bangalore. Epson is India's No. 1 or No. 2 brand in all of these categories, and it is rapidly expanding. Epson strives to be a world-renowned corporation known for its commitment to transparency, customer satisfaction, and long-term sustainability.
Go to the Epson support main website, choose your product, then Manuals, then Start Here to see the Start Here sheet.
1. Get the Epson Connect Printer Setup Utility and install it.
2. Click Next to End-User License Agreement.
3. Click Install, and complete the process.
4. Click Next after selecting your merchandise.
5. Click Next after selecting Printer Registration.
6. Click Next after selecting Agree.
7. Click OK when the message Register a printer to Epson Connect appears.
8. Select one of the following options:

● First Create an Epson Connect Account, then click Finish if you are creating a new account.
● Secondly, Select "I already have an account" and fill out the Add a new printer form and click Add if you're registering a new product with an existing account.

Select Close.
Epson's most common problems include:
If your Epson device isn't printing correctly, look up your model number on our printer hub page for troubleshooting advice. There are frequent printing difficulties with banding, wrong color appearance, fuzzy prints, grainy prints, and faded prints.
---
Epson Ink Problems:
Search for 'ink' in your printer's FAQs tab if you need help refilling or flushing ink or if you're having other ink-related issues.
---
Errors in Epson Printers:
If your printer's control panel displays an error code or message, go under the 'FAQs' tab for 'Error code.' 'Paper jam,' 'Replace maintenance box,' and 'Printer is Offline' are examples.
EPSON EcoTank ET-7750:
The ET-7750 from Epson isn't going to call home (it lacks fax features), but it is one of the more cost-effective solutions for printing A3. While the printer isn't inexpensive, the ink bottles are reasonably priced and last a long time – enough for 3,400 photographs – lowering overall running costs.
Epson WorkForce Pro WF-4720:
We have few complaints about the WorkForce Pro, which has a great feature set and great value. This compact device produces excellent color and monoprints. It has various connectivity choices, including USB, Wi-Fi, Wi-Fi Direct, Ethernet, and even NFC, lacking in other price-point competitors. Its ADF, for example, allows for automated scanning of both sides. Its output tray, which holds half as many sheets as some competitors in its class, and the unavailability of extra paper trays are drawbacks.
EPSON WorkForce Pro WF-7840:
The Epson WorkForce Pro WF-7840 is the best Epson printer for home use that we've evaluated. While the WorkForce line is intended for business use, this all-in-one is also suitable for home use. It offers excellent scanning capabilities, including a big flatbed scanner with high quality, integrated fax, and a double-sided scanning automatic document feeder. The photographs are a little grainy, but they're reasonably detailed and have surprisingly realistic colors.
How can a Technobit Epson professional assist you?
Technobits' EPSON experts are passionate about their work, and it shows in every repair they complete. Because they treat each device with the same care and attention, Epson professionals are the finest in the industry. Each diagnosis and repair is seen as a challenge to be met rather than a work to be performed.
Frequently Asked Questions
When my Epson printer's ink runs out, why won't it print?
Several causes, such as print settings, low ink, or the product itself, can cause the product to print blank pages. Check if any of the nozzles are blocked, print a nozzle check pattern.
How can I perform an Epson printer diagnostic?
To turn on the printer:
1. Press and Hold the paper button and press the power button simultaneously.
2. Just press and hold the power button.
3. Release the paper button once the printer has started the job.
What is the purpose of the ink light on an Epson printer?
The ink pads are getting close to the end of their useful lives. For assistance, contact Epson. (Press the B&W copy or color copy buttons to continue printing.) During the firmware update, an error occurred.
What is the easiest way to solve an Epson printer error?
On the control panel's row of buttons, look for the Pause/Reset button. Press and hold the button at least three seconds to clear the print job and reset your printer, allowing you to resume printing. Please try printing once more. If you're still having problems with your printer, repeat the process one more time.
What is the best way to get rid of the lines on my Epson printer?
If you see any missing lines, either use your software's "clean" button or press or hold the cleaning button on the printer's front for three seconds. A cleaning cycle will be done on the printer.
Related Post